As featured in

Honolulu HI 5
RB-21299
We are an innovative, top-tier real estate company based in Honolulu. Honesty, integrity and serving our clients to the highest level of professionalism is everything to us. This isn't just a platitude - we live by it.
It means you always get a high level of market knowledge, a depth of competency and proven negotiation skills every step of the way. Our business is run transparently so you know you're getting the exact same advice we'd give to our very best friends.
Whether you're an investor, a homebuyer or someone seeking a second home, we'll guide you to the right property that fit your goals, your lifestyle and your budget. Our goal is fulfilling your real estate objectives, whatever they may be.
Member of the National Association of Realtors, Hawaii Association of Realtors and Honolulu Board of Realtors.
Kristian Nielsen
, Founder (RA)
RS-75438
Originally from Denmark, Kristian has spent his entire adult life overseas. His career took off in the financial market in London, followed by 10 years in Tokyo, where he established and ran a leading executive search firm. He was trusted by his clients to handle their senior, and most challenging, hiring needs, demanded superior negotiating skills.
For more than a decade he's studied and followed Oahu's real estate market, investing in his first property, a Diamond Head oceanfront condo, in 2008. His wealth of knowledge about the local market is one of the keys to his success at the negotiation table, navigating even the most complex and challenging situations with a calm, steady hand.
Kristian had a vision to create a different kind of real estate firm, utilizing the Internet to offer a deeper insight into Oahu's real estate. His idea was to provide content that was digestible for the beginner, yet still beneficial for the savvy investor. Those principles lead to the creation of Honolulu HI 5.
He lives with his wife and 2 young sons in Kahala and when he isn't working, you'll often find him walking around Diamond Head or going for a swim at Kaimana Beach.
George Krischke
, Principal Broker (R)
RB-18610
Originally from Germany, George moved to Los Angeles in 1985 and has been a resident of Hawaii since 1991. With a strong entrepreneurial background and a keen sense for analyzing properties George started as a real estate investor over 20 years ago and has been a licensed Realtor in Hawaii since 1995.
Due to his acknowledged work ethic, problem solving skills and extensive experience in Oahu's real estate market, George has successfully built a professional reputation for excellent service. He has earned a strong client base through repeat business and referrals from his many satisfied clients. He attributes his success to experience, integrity, market knowledge, hard work and commitment to excellent service, representation and client satisfaction.
George has continuously been at the pinnacle of production in general real estate brokerage as well as a number of developer project sales, including Lanikea at Waikiki and Moana Pacific.
He lives with his wife and young daughter at The Watermark and during his pastime you might see him running and swimming at Ala Moana Beach.
Michelle B. Johnson
(RA)
RS-75593
Originally from California, Michelle moved to Hawaii in 1999 to be closer to her family and attend school. Michelle was introduced to the Hawaii Real Estate market at a young age by her parents, and was immediately intrigued. After moving to Hawaii she studied, and became an expert in Oahu's real estate market. She has continued to successfully invest in and manage her families real estate portfolio on Oahu and Maui.
Michelle's passion and knowledge for real estate led her into Commercial Real Estate in 2006, where she used her strong property management, negotiating and leasing skills to successfully manage a private real estate trust in 3 states. In 2012 she also added vacation rentals and sales to her Hawaii real estate expertise.
With over 14 years of Hawaii real estate experience, Michelle has gained a wealth of knowledge in both Oahu residential and commercial real estate. Along with her abilities to successfully problem solve, negotiate and "make deals", Michelle is committed to giving her clients excellent service and satisfaction.
Michelle lives in Pearl City with her husband and 2 step -daughters. She enjoys spending time with her family, going to Ko Olina and traveling to watch NFL games.
Marcel Chan, (R)
RB-21127
Marcel has been a passionate and successful advocate for his buyers and sellers for the past 16 years as a REALTOR on Oahu. Working exclusively by referral, no transaction is ever too big or too small for Marcel.
In the past 6 years alone he has assisted over 150 clients in achieving their goals of buying or selling a home, including many in high rise condos in Honolulu as well as several high end single family homes from Kailua to the Gold Coast.

Marcel credits his highly successful career in Hawaii real estate to being a good listener and a skilled negotiator, along with his extensive market knowledge. As a longtime resident of Kailua he has established personal and professional relationships and connections that are of great benefit to his being able to identify and match the perfect property to his buyers in this highly local and competitive market.

Originally from Vienna, Austria he has been blessed to live in Hawaii for over 24 years. As a former tennis pro in Europe, Marcel still has the desire and attitude of a junior player on the courts and when he has the time to do so you will find him battling it out at the Kailua Racquet Club.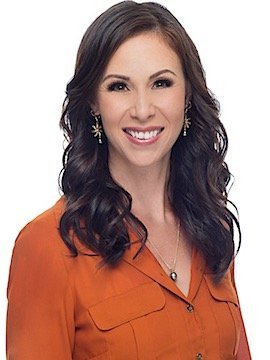 Amber Brown, Transaction Coordinator
Amber is a local girl, born and raised on Oahu in Pearl City. A graduate of Pearl City High School, her real estate experience came close to home, working as a Property Manager Assistant for her family's property business.

She has also been a Certified Pharmacy Technician with Kaiser Permanente for over 2 decades and an Event Coordinator for private events, working at both concurrently. She brings this tireless dedication and work ethic now to our clients at Honolulu Hi 5 in her position as Real Estate Transaction Coordinator.

Amber oversees our correspondence with clients as well as handling records and keeping to the timelines so important to real estate dealings. The common themes of Trust & Efficiency/Organization run through every part of her resume experience, making her the perfect person to handle these duties for us.

A resident of Ewa Beach since 1997, she lives there with her husband of 20 years, a proud mother of 3 children. In her too little spare time she loves to garden, create new dishes in her kitchen and volunteer at her church. When she can get away, it's often to the slopes with her family for some skiing time together.
Maki Kimura, Client Coordinator
Originally from Japan, Maki has spent most of her adult life in Tokyo working in administration for foreign investment banks with a short stunt in London working for a major Japanese bank.
A frequent traveler to Hawaii with a love for the ocean and the people of Hawaii, she always dreamt of living and working in Hawaii. Year 2012 the dream came true and Maki moved to Honolulu. Working for Honolulu HI 5 Maki keeps the office and team organized. Outside work, you will often find her walking her 2 Chihuahua dogs or going for a swim at Kaimana beach.
Testimonials
"....
genuinely cared about my family and I
...."
Honolulu HI5 (Realtor Michelle Brown Johnson) was ABSOLUTELY AMAZING!! She made the process of buying and selling our home such a wonderful experience! From the very beginning -- she treated us like family and we immediately felt so comfortable with her! Although home buying and selling can be an extremely stressful time -- Michelle made us feel at ease throughout the entire process! If unforeseen bumps arose (which, I'm sure did -- but I can't seem to remember any!), she would smooth them out immediately! Michelle always kept the lines of communication open with us - - letting us know what we can expect and when we can expect it. She was true to her word and did everything she said she would -- and more!! Aside from being a top notch realtor -- who comes with many years of experience AND is well versed in the Hawaii housing market -- Michelle is also very caring, compassionate and truly valued us as people. She genuinely cared about my family and I -- both personally AND in our wants/needs in buying and selling our home. It was such a pleasure to work with her and I would HIGHLY recommend her to all my family, friends, and even strangers off the street, LOL!! She really is THAT GREAT of a realtor and as a person.
Noelani & Damien Sagapolutele - Ewa Beach, HI
"....
essential to our success
...."
George Krischke cannot be praised enough for helping us find our dream home in Waikiki. His expertise in the Hawaii real estate market was essential to our success in this endeavor. Throughout escrow, George was there for us on our behalf, steering us through a number of unexpected obstacles as we approached closing. His consummate professionalism, patience and dedication to his clients saw us through what seemed like some stormy seas to us at the time. Today we find ourselves at home in our 33rd floor condominium, awestruck by the views. Thank you George for your exemplary professional service!
Tom Espe - Tuscan, AZ
"....
a good negotiator
...."
Kristian helped me purchase a condo in Kakaako this year. He is an expert on this particular aspect of the Honolulu real estate market and is also a good negotiator. He had patience with me through some offers that didn't make it into escrow, and ultimately helped me settle on a unit I purchased sight unseen while traveling for work on the mainland (he made a video tour of the place for me). We worked together for several months this year and he provided excellent service. My interests were protected through a tricky transaction, and he was very responsive to questions/concerns, even when I was in a different time zone. I would recommend him to anyone interested in jumping in to the competitive market for condos in Kakaako.
Janet Summers - Honolulu, HI
"....
stress less experience
...."
I give Michelle 5 stars, she made our experience in finding and purchasing our home a wonderful and stress less experience. I'm a raving fan and will refer everyone I know who wants to purchase or sell a home. Mahalo May.
May Rose Hawelu - Waipahu, HI
"....
understands this market very well
...."
George did a great job identifying condos that met the criteria I mentioned to him. After picking the condo I was interested in, George helped me at every step of the purchase and was always extremely responsive. Since George has been a realtor for many years in Honolulu, he understands this market very well. I would definitely work with George again.
Michel - Honolulu, HI
"....
very professional & knowledgeable
...."
Jim & I have worked with George Krischke, Honolulu HI5, for several years, purchasing & selling a high end condo. He is very professional & knowledgeable with the Hawaii real estate market. He would be the first one we would call if we planned on buying or selling any of our properties. We highly recommend him & Honolulu HI5.
Janet & Jim Johnson - Anchorage, AK
"....
shows how dedicated and professional
...."
My wife and I just purchased a condo in Waikiki and George Krischke of Honolulu Hi 5 was our Real Estate broker. George is a very professional, knowledgeable agent and was there for us every step of the way. We are extremely satisfied with how we were treated and would recommend George to friends and family. George is still in contact with us today even though it has been nearly a month since closing date. This shows how dedicated and professional George is with his clients.
Paul Will - Honolulu, HI
"....
sounds advise was invaluable
...."
We recently purchased a condo in Honolulu and had the good fortune to work with Kristian Nielsen.
He us an outstanding realtor, professional, competent, and conscientious, with a broad knowledge of the real estate market. He always responded promptly to any questions we had, and his sound advise was invaluable in addressing any difficulties that arose as well as negotiating the contract. Of all the realtors we have worked with over the years, we can say, without hesitation, that Kristian is by far the best; and we would recommend him highly to anyone seeking to sell or purchase property in Honolulu.
Michael and Peggy M. - NY
"....
responsive, hoest and hard working
...."
We have bought and sold many homes, including 3 now in Hawaii, and worked with many Realtors. George is one of the most responsive, honest, and hard working Realtors we have had the pleasure of working with. George is a credit to the real estate profession and can be depended on to get the job done, and done right. George worked extremely hard to ensure we got the property and the deal we wanted, and because of his hard work and due diligence, we actually closed early.
Mike Hasselle
"....
completed smoothly and without issue
...."
George Krischke is a true professional. My husband is a licensed NV real estate agent, and George worked with him to ensure that the transaction was completed smoothly and without issue. This is the second time we have worked with George, and we would not hesitate to recommend him to our family, friends and colleagues.
Barb Falvey - Las Vegas, NV
"....
patiently waited for us to make the rigth choice
...."
We were very lucky to have Mr. Kristian Nielsen of Honolulu Hi5 as our realtor. By chance we met him as he was working as the selling agent for a unit in the Waipuna. Although we were not able to buy that unit, Mr. Nielsen offered to help us find a unit that was comparable or even better. After showing us many different places, he patiently waited for us to make the right choice. We even cancelled two different offers before we found the ideal home for us at the Harbor Court. We used the loan agent, home inspector, and moving service that Mr. Nielsen recommended to us. All turned out to be honest and hard working professional. If you are looking to buy or sell, please give Mr. Nielsen a chance to serve you. He is by far the best agent we have had, taking into account the multiple relocations we have endured due to military life.
Willow Mai - Honolulu, HI
"....
smile and heart full of Aloha
."
We met George at an open house and was immediately impressed with his knowledge of the real estate market and Waikiki vacation rentals. He listened to our parameters and within a day had a list of units for us to view and we made an offer that same day. He is a conciencious professional who will do all that he can to bring your transaction to a successful close. He does all this with a smile and heart full of Aloha!
The Fujimori's
"....
professional, friendly, get-it-done attitude
...."
George Krischke went far beyond my expectations in selling my home and worked tirelessly to do anything and everything that was needed. He was the seller's broker when I bought the house 11 years before and was the first and only realtor I thought to call when it came time for me sell. I can't say enough for the professional, friendly, get-it-done attitude George brought to the difficult game of real estate sales. If you choose George to sell your home or help you buy, you will be very happy with the results. Thanks much George!
Gwen Purdy - Honolulu, HI
"....
a man of integrity and his goal was to get me exactly what I wanted
....."
I want to share my experience with Kristian Nielsen of Honolulu HI 5 Realty. I called from the mainland and Kristian answered the phone personally, no machine, no message, no waiting. I arranged to fly to Oahu and met with him. He showed me a few properties to give me options and educate me on the market. I went with a penthouse in Kakaako's Ward Village, a very prestigious new condo development area in Honolulu. Kristian was very creative in thinking of options in the build out as it is a project not net started. Then he proceeded to secure me a rental in a luxury condo in Waikiki based on his referral, which saved me a lot of qualifying annoyance. In the entire process, Kristian took great effort to educate me so that when I made decisions, I had all the information I needed. It was obvious, Kristian is a man of integrity and his goal was to get me exactly what I wanted being armed with all the facts. He is proactive, takes no shortcuts, and makes himself your personal real estate valet and whatever is needed, he handles with great care and graciousness. I plan to buy another condo in the next three years and am so glad I found the best of the best in Kristian Nielsen.
Julia Rose - Honolulu, HI
"....
always there looking out for what we needed to know
...."
I just wanted to thank you for all you have done for us in selling our Hawaii property. You have been the kind of person who I admire, first! You were always there looking out for what we needed to know in order to make the best decisions possible.
We remain a 'George' fan and as time goes by and we know someone who could use an 'excellent' realtor, we will recommend.
With the very best for you and yours,
Bob​ Herberger - Palms Springs, CA​
"....
In Honolulu at this time, that doesn't happen too often
...."
When we were looking for an apartment in our building to purchase, we decided to contact Kristian Nielsen. It was a great choice. We were very specific in what we were looking for, and rather than convince to look elsewhere, Kristian agreed to keep his eyes open for a listing that fit our needs. When an apartment came on the market that might be right for us, Kristin let us know right away, and arranged for us to see it before the first open house. That was really valuable because apartments in our building have been selling rapidly. The apartment we saw was not in the greatest condition, and rather than try and "sell us", Kristian was very realistic about what would be required, in time and money, to make it pleasant. When we decided to go ahead and make an offer, Kristian was very savvy. He readily agreed that the asking price was excessive, even though we knew that if the unit stayed on the market someone would surely snatch it up. Kristian sounded out the sellers agent and based on that he suggested what our opening offer should be. He was right on target. In the end, with a minimum of negotiation, we agreed on a purchase price about 7% under the asking price. In Honolulu at this time, that doesn't happen too often! After our purchase closed, Kristian also gave us great advice and several recommendations as to finding a contractor to help us fix things up a bit. We are now living in our new home, and it's pretty fabulous. We're lucky we found Kristian. I am quite certain no other agent could have gotten us in to our new home. I recommend him wholeheartedly. In fact, if we ever decide to sell, he'll be the one I will call.
Akiko & Jeff Tash - Honolulu, HI
"....
made a rather difficult process seamless
."
George Krischke did an amazing job of helping me sell my mom's condo in Hawaii after she passed away. He communicated regularly and walked me through the entire process. He clearly explained what we were doing (and why we had to do it) during each phase of the sale. I live in California and have no knowledge of the Hawaii real estate market. George's knowledge of the local market and real estate law saved me thousands of dollars. George even took the time to go to the attorney's office to pick up paperwork, ensuring escrow closed on time. He made a rather difficult process seamless. If I ever have the need to buy or sell real estate in Hawaii again, Hawaii HI 5 will be my first call. Thank you, George!
Todd Cook - Santa Rosa, CA
"....
made me feel like family
...."
Just would like to say the type of Real Estate person Michelle Brown is. She is a terrific person not only in her selling ability but also as a friend that helped me through the entire process of the sale of my home. I felt very comfortable with her and she made me feel like family. Michelle has a positive attitude and I know she will go far and possibly either own or run HawaiiHI5 agency.
I met Michelle when my partner and I were looking for a home on Oahu and she was always there to guide us in the right direction and very prompt on showing up at the real estate we were interested in. The market at that time did not have any homes that really caught our eyes and we seen several that wasn't worth the price the owners were asking and Michelle was there to let us know about the pros and cons of what we were looking at. So we decided to move from Oahu to the Big Island of Hawaii. This is when I agreed with Michelle to sell my home on Oahu and she did a very great job and I would recommend her to anyone either looking to buy or selling. She really knows what she is doing and she does it well. Like your company name I give a HI5 to Michelle on the selling of my home.
Thank you,
Clayton Souza - Ewa Beach, HI
"....
impressed with how
well versed you were with the area
...."
Hi Kristian, I want to thank you for helping me become a homeowner again. I've been looking for a property for the past 2 years; I worked with numerous real estate agents, viewed several properties and even made offers on some of them but all those efforts were unsuccessful. One day I was reading an Ad about your firm and decided to give you a call to see if you could assist me with my search. I was so impressed with how well versed you were with the area. In just a matter of a week, I was able to pick a unit that I wanted to purchase. Making a reasonable offer on the property was critical but you did the 'homework' and came up with an offer that worked for both me and the seller. I was very impressed with that because it was in the offer phase that my previous attempts to buy failed. The step by step guidance you provided during the closing process was invaluable, I had very little to worry about because you took care of almost everything. I appreciate the follow-up to make sure things are going well at my new place and the updates on the developments around the area, specifically, the Whole Foods project.
I couldn't ask for a better agent to work with. Mahalo nui!
Cecilia Balinsat Lucas - Honolulu, HI
"....
professional, meticulous and a pleasure
....."
During the past two years, George Krischke has helped us both buying and selling. In both instances he was extremely professional, meticulous and a pleasure to work with. He has extensive knowledge of the local market and we were able to get an excellent price both in buying and selling. The transactions were fast and he helped us through every detail with care and expertise. We wouldn't dream of using any other real estate agent in Honolulu.
David and Julia - New Zealand
"....
developing an attractive marketing package
...."
Kristian, I want to thank you for your professional approach to the sale of our Condo. We appreciate you keeping us fully informed as to market conditions, showings and developing an attractive marketing package for the property. Closing was a breeze with your assistance even though we were 3,000 miles away.
Warmest,
Earl Robertson - Colorado Springs, CO
"....
could not have been more satisfied
...."
We could not have been more satisfied with the service that we received from George Krischke, who helped us locate and buy our beautiful condo. George's knowledge of the Honolulu market combined with his direct and friendly approach, his attention to detail and follow through made the whole experience a very positive one for us. We would highly recommend him!
Barbara and Pat Falvey - Honolulu, HI
"....
thank you for your patience and dedication
...."
Aloha George, Both sales of our properties were trying and complex and we thank you for your patience and dedication. I'm glad I followed my instincts of following you as my first impressions of your service, calm demure and confidence kept you in mind. We really appreciate your constant updates, patience, prompt attention to pending litigation and long hours spent on these sales.
Mahalo,
The Matsushita Family Trust, CA
"....
went above and beyond
...."
I recently purchased a condo in Waikiki - I live out of state so that made things even more stressful than usual. Kristian Neilson and his wife Maki were wonderful to work with and they gained my trust very quickly. Kristian was always very responsive to my emails and phone calls and I felt supported throughout the process. Kristian went above and beyond on several occasions - organizing an electrician and other things. I would definitely contact Kristian and Maki in the future if I purchase another property and I definitely recommend Honolulu HI 5 to my family and friends.
Joanne H. - San Francisco, CA
".....
no words to describe how helpful, efficient she is
."
Michele is one of a kind! She was able to sell my house faster than I ever thought! When I was on an extended vacation and didn't expect to close on the house that quick, Michele would take care of all the stuff in my 5 bedroom/4 bath house to the storage so by the time I get back everything was taken care of! I would refer her to all my friends and family! There's no words to describe how helpful, efficient she is. Best of all, she is always available everything I text or call her! She is the best of the best!!!! I could go on and on about Michele.
Ann Huynh - Orlando, FL
"....
meticulous follow-ups and updates
...."
I wanted to express my sincere appreciation for the energy Kristian brought us every time we met. He has shown us much compassion and kindness as well. It was through his thoughtful and careful attention to details that my family benefited to purchase a condo unit in Waikiki. Kristian is a self motivated and goal oriented individual, who delivers dedicated high-quality service and knowledge with speedy, meticulous follow-ups and updates. He is the realtor who certainly generates enthusiasm in others.
Noriko Narita - Honolulu, HI
"....
couldn't be happier
...."
I thoroughly enjoyed working with Kristian Nielsen to sell our Waikiki condominium. He was professional, responsive and provided sound counsel on pricing. We interviewed several realtors before deciding who to list with and couldn't have been happier with Kristian as our choice.
Mark M. - Seattle, WA
".…
head and shoulders above the competition
…"
George, I want to take a moment to thank you for having dispelled all the "negativeness" that I have experienced in the past with Realtors.
Number one, you listened to what I wanted to accomplish by the sale of my beautiful condo at the Villa on Eaton Square. We then walked the talk, in coming up with pricing goals that would achieve my needs. You kept those concerns foremost, and throughout the showings and resultant sale.
Second, you kept me informed as to the progress in meeting those goals; and never once tried to impose your particular will on my desires for the outcome. You were respectful throughout the actual sale and finalizing process.
Your experience and real estate knowledge was indeed very evident. When other realtors showed the unit, they were quick to acknowledge your expertise and experience, without being asked "that you are the best"! I have bought and sold millions of dollars of real estate during my lifetime; you indeed are "head and shoulders" above the competition.
The result was a very satisfied seller and buyer. You have now earned, deservingly, the title of the Realtor to get the highest price per square foot price at the Villa.
Although we miss our unit at the Villa, we now enjoy the opportunity to move on with our adventure of enjoying life in Palm Springs, California.
We were hesitant to hire you because you were referred to us by a family friend of yours and ours. We are in their debt for having encouraged us to interview, and then hire you to work for us.
Again, Thank you very much,
Robert Herberger - Palm Springs, CA
"....
most amazing realtor
...."
Mr. Kristian Nielsen of Honolulu HI 5 is the most amazing realtor with whom we have ever worked. Before we contacted him, we had lost several chances to purchase a condominium, but Kristian acted quickly enough to put us in the bidding for the unit we wanted. Thanks to him; we have found a home we love and we have successfully purchased it. The condo with which we fell in love is Hokua at Ala Moana, which is known for wonderful management services and well-made units. We had really wanted that unit. In fact, we had lost a chance getting another unit at Hokua and we just couldn't back off. We contacted Kristian one evening and exchanged e-mails through the night, and the next morning, he contacted the seller agent to see the unit with our purchase offer in hand. He took several pictures and checked the points that we had asked him to, since we live outside Hawaii and couldn't see the unit so quickly ourselves. After we agreed, he quickly handed the paper to the selling agent to beat any other people who would like to purchase it. Kristian made every effort to satisfy our requests and needs and eventually we closed the deal within a month. Even after that, he continues to help us coordinate projects we are undertaking to refurbish the unit. These projects are still in progress, but we are very confident because we know Kristian and his beautiful and kind wife Maki have our back. Thanks again, Kristian, we are so fortunate to know you as our agent who has such extensive knowledge and kindness, and as our friend.
Lani B. - San Jose, CA
"....
attentive and meticulous
...."
I'm pleased to endorse the professionalism, integrity and expertise of George Krischke of Honolulu HI-5 Realty, who has helped me purchase two homes and sell three over the past 14 years.
With his expert counsel we were able to achieve our desired sales and purchase prices on all five transactions.
Most recently, we put up for sale our home at Koko Villas in Hawaii Kai. Working with George, we reviewed the market conditions, set the price and made minor repairs and improvements to achieve our goal. Honolulu HI-5 Realty marketed the property, which then sold at the first open house for the price we were looking for. George is pleasant to deal with and is attentive and meticulous in his work. He brings great peace of mind to the entire process. I highly recommend him and Honolulu HI-5 Realty.
David R. McNeil - Honolulu, HI
"...
patient, good listener, very accommodating
…"
I originally was referred to another agent, but after calling on one of your listed properties – which George showed me, I knew he was the agent I wanted to work with. So, I chose your company because of George. He is an excellent realtor – knowledgeable, patient, good listener, very accommodating – great! I already have referred several friends and associates to George, and will refer others. I highly recommend him.
Lisa B - Los Angeles, CA
"....
trustworthy, never pushy, meticulous with numbers
...."
I live and own properties in California but I've always wanted a place in Hawaii to call my own. So when the opportunity arose via a 1031 exchange I combed the Internet for such a property. With just a couple of emails with Kristian Nielsen, I instinctively knew I could trust him to look out for my best interest. With just one trip to Hawaii, he helped me find a place in Waikiki and made the whole transaction painless & stress free. I found Kristian very honest and trustworthy, never pushy, meticulous with numbers, and very professional every step of the way. I certainly would not hesitate to use his service when given another chance to buy a second, or maybe even a third property.
Marietta B. - Chino Hills, CA
"....patient, diligent, timely, & professional."
George Krischke was always so patient, diligent, timely, & professional. He was able to help us locate the right property and close in record time; 16 days from the first day we met. He was able to help us quickly focus on finding the right property and negotiate the best terms with our interest in mind. George helped us fulfill one of our dreams of owning ocean front property in Hawaii overlooking the most beautiful sunset.
Jamie & Marvin Sakamoto - San Jose, CA
"....
highest most resoundingly positive recommendation
...."
I am delighted to give you and Hawaii Hi5 the highest, most resoundingly
positive recommendation possible! Thank You so very much for successfully selling my Honolulu property!
Aloha
Ron Raugi - Palm Springs, CA
"
What a luck that I discovered him in the internet!
"
About the adventure to buy an apartment in Honolulu. My whole life I am German – it is important when you are old. USA I visited the first time (Chicago) at the age of 70. Afterwards Honolulu in memory of Jack Lord – Hawaii-5-0 (we liked to watch at TV in Germany). Back to Germany I decided to buy an apartment in Honolulu. But how to do? I did know not anybody in the USA. At first I bought a laptop and the connection to internet. With a lot of difficulties I learned to use it. And – searching for an agent to buy an apartment – I discovered George ! His picture looked as if you may trust him, his last name looked as if he is German, and there was written that he speaks German and English ! I wrote a letter in German, telling him all my problems and asking all questions which were important for me to buy an apartment in Honolulu. I was really astonished and very lucky that he called back very soon. Our conversation was interesting and after it I knew, that I could trust him. At the beginning of December 2007 we had our first meeting. George offered me a lot of possibilities and he never pressed me to take this or this apartment ! At the end of December I decided. I never was disappointed. And I never was disappointed that I chose George as realtor. He always was helpful and very honest ! He enabled me to understand processing of applications and processorganisation buying an apartment. He was kindly and very, very patiently. What a luck that I discovered him in the internet ! Thank you George!
Barbel Thiering - Berlin, Germany
"....
above & beyond
...."
George, you went above & beyond what it took to successfully sell our property and purchase our new place at a great price! Besides being very professional, you are a joy to work with and my whole family enjoyed "Mr. George". Thank you George from all of us in the Thomson Household.
Edralin & Wendy Thomson - Honolulu, HI
"...
fortunate to pick out your web page
..."
Many thanks for all your help, George. You did a great job! I'm very pleased with the way things have worked out. I realize, George, that I was very fortunate to pick out your web page way back in July.
Bruce D. Davison - Chigasaki City, Japan
"...
never had anybody help me as much as George
..."
I'm almost 62 years old and for over 40 years I've been buying & selling homes, mobile homes and raw land. I've never had anybody help me as much as George Krischke has. I have never bought property out of state before and George made my dream of owning a home in Hawaii possible.
Doug Swenland - Tacoma, WA
"....
sale of my condo was in good hands
."
Thank you so much for all of your help! I was able to enjoy my vacation thoroughly knowing that the sale of my condo was in good hands. I will most certainly refer clients to you without hesitation!
Tina Terada-Santos - Bellevue, WA
"....
you are terrific to work with
...."
I want to thank you very much, you are terrific to work with, and we'll highly recommend you... Mahalo.
Mark & Gillian Wakabayashi - Chicago, IL
"
I was impressed with George's work
...."
I was impressed with George's work as the agent for the Buyer of my property. Therefore I contacted him to be our agent for our eventual purchase of this property. And his performance was just as impressive as in the previous transaction.
Robert Kim - Los Angeles, CA
"...
out of state for the entire process
."
We found George by way of an internet inquiry. We couldn't have gotten a better agent than George Krischke if we would have hand-selected him. We were out of state for the entire process. George just handled things.
Jarl & Kristen Dyrud - Kirkland, WA
"...
You're the Best
!"
Once again, it's clear that I relied upon the 'right' Real Estate agent! Thank you for all your help in selling my property so fast. You're really great at what you do and I hope it's really 'paying off' for you, too! I'll certainly keep recommending you to friends who need Real Estate agent help - You're the Best! Thanks George.
Dr Lisa Bird - Las Vegas, NV
"....
delightful to work with
."
We just wanted to thank you again for all your help, guidance and patience. And for making our settling in to our new life, so much easier. You are a good guy and a delight to work with. We'll let you know when our place is ready for a 'showing'. The contractor and his band of merry men are plowing right through the renovations. We hope to be in by May 2nd. Take care, happy trails,"
Suzette & John Donch - Honolulu, HI
"...
your perseverance and patience
…."
I can't thank you enough for your perseverance and patience in helping me find a home which I would be happy owning. I'm really enjoying my new home. Slowly but surely, I'm getting things fixed up and decorated. You have been terrific. I will highly recommend you as a real estate agent.
Lisa & Bob - Honolulu, HI
"....
how grateful we are
…"
We had intended to get this little Thank You gift to you sooner, so now it overlays with the holidays. Mostly, we hope you realize how grateful we are for all you did to assist us to get our new home – which we are enjoying very much. …and, happy holidays, too!
David & Mike - Kaneohe, HI
"....
always calm & pro-active
…"
Thanks for another successful closing for the Browns. Fun things always happen during their transactions… but they always close! Thanks for always being calm & pro-active, helps to keep the process moving in the right direction. It is always a pleasure to do business with you.
Hope next year is a great one too! Aloha
Joy S - Honolulu, HI
"...
meticulous attention to details
…."
Sherry and I would like to thank you from the bottom of our hearts for all your help.
Through your meticulous attention to details all transactions associated with getting us in our new home went very smoothly. Thanks again,
Ed & Sherry G. - Kaneohe, HI
"....
your command of the economics
…."
I want to thank you for taking time from your busy schedule to meet with me Tuesday. I personally appreciate your willingness to meet without more advanced notice. I was very impressed with your command of the economics of Hawaiian real estate and am looking forward to working with you.
Best Regards,
Paul S. - San Diego, CA
"....
honest, caring & courtesy
…."
This is my third time. Both times before excellent. So I choose your company again. George Krischke is very honest, caring & courtesy in all way.
Florence I - Pearl City, HI
"....
service was very good
…"
Your service was very good to excellent. We will recommend George and your company to everybody. Thank you,
Shigeru Ueda, M.D., Honolulu, HI
".....
more than expected
."
Service was much more than expected. George went out of his way. Thanks.
Junko Maki - Honolulu, HI
"....
worked very hard
…"
George Krischke is an agent I would definitely use again. He worked very hard to achieve my goals. Thanks again.
Richard Walsh - Honolulu, HI
"....
patient, sweet, understanding
…"
George was the most patient, sweet, understanding real estate agent I've ever met. We were very pleased with his services and would highly recommend him to all our friends interested in purchasing real estate.
Andre & Angie Barboza - Kapolei, HI
"....
exemplary and oustanding
."
I just wanted to let you know, that the service you provided through George Krischke was exemplary and outstanding. We would have never closed this escrow without his patience and knowledge. We will be your client for all our real estate needs, as long as he remains a broker with your company. Both my husband and I can not thank him enough and you can be proud to have a person of that caliber represent you. Thank you.
Erika & Robert Brunson - Bell Air, CA
"....
professional, knowledgeable, patient
…"
George Krischke is a wonderful agent. Always pleasant, professional, knowledgeable, patient and understanding. I don't think I could have gone through the whole process of building a house if it wasn't for George. I will use your services again if George is still with your company. Thanks again to George, he is the best agent in Hawaii!!!!
Camille Kanemori - Kaneohe, HI
"....
great real estate broker
."
George did an absolutely great job. We'll recommend him to friends and family that need a great real estate broker.
Hunter & Diane Praywell, Honolulu, HI
"....
extremely knowledgeable
…"
George provided wonderful service to us in helping us to find a condo in Hawaii. We were in a rush to find a place and close the deal during a very short period of time. George definitely delivered! He was extremely knowledgeable and helpful to us.
Gregg & Karen Li - Hong Kong
"....
returned phone calls expedient
…."
George Krischke was extremely helpful. He provided quick responses to our inquiries and returned phone calls in an expedient manner. I would not hesitate to use him whenever the need arises.
Dennis Wee - Honolulu, HI